Top 5 Nilgiri Ghat Roads to Reach Ooty
Top 5 Nilgiri Ghat Roads to Reach Ooty - Kotagiri Ghat, Coonoor Ghat, Gudalur Ghat, Sigur Ghat, Manjur Ghat
If you are planning to visit Ooty by your own drive, then go ahead and read this article completely, it will be very helpful for your trip.
Nilgiris district is a famous tourist spot of Tamil Nadu and is located at the border of Karnataka and Kerala. Tourists can reach Ooty in 5 different ways through the 5 Nilgiri Ghat roads.
Kotagiri Ghat (State Highway 15):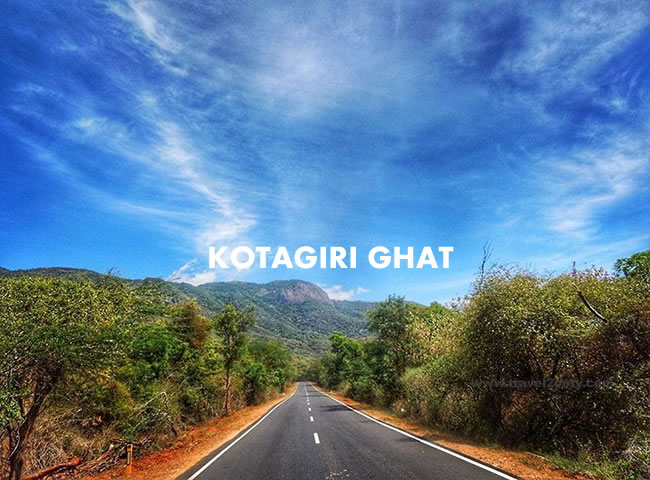 Route: Erode-Gobichettipalayam-Sathyamangalam-Mettupalayam-Aravenu-Kotagiri-Ooty
The Kotagiri Ghat which is a part of State Highway 15, is the oldest route of Nilgiris. The distance between Mettupalayam and Kotagiri via Kotagiri Ghat road is 33 km and it has only 4 hair pin bends. Kotagiri Ghat road is a longer route from Mettupalayam to Ooty than the route via Coonoor, but the road condition is good and is less susceptible to landslip. Kotagiri Ghat road is most scenic ghat road of Nilgiris and it offers spectacular views of the valley and partial view of Mettupalayam from top angle.
Coonoor Ghat (National Highway 67):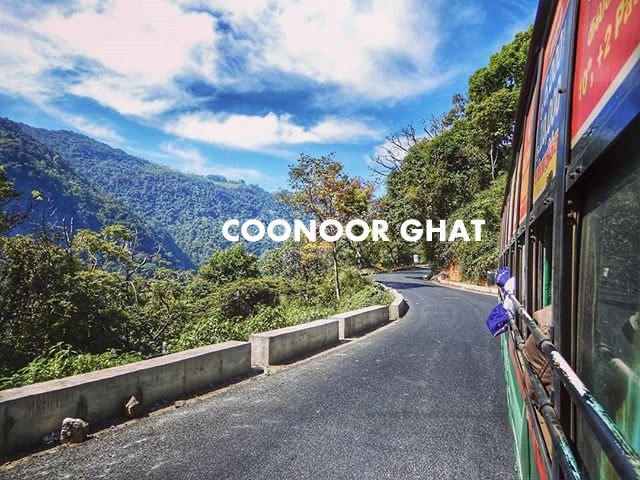 Route: Coimbatore-Mettupalayam-Kallar-Burliar-Coonoor-Ooty
Coonoor Ghat is known as Kallar Ghat, as it passes through the valley of Kallar and Coonoor rivers. Coonoor Ghat is the most traveled road of all the Ghat Roads and it has 14 Hairpin bends and is part of National Highway 181. Coonoor Ghat is more prone to landslides during heavy rain.
Gudalur Ghat (National Highway 212 and 67):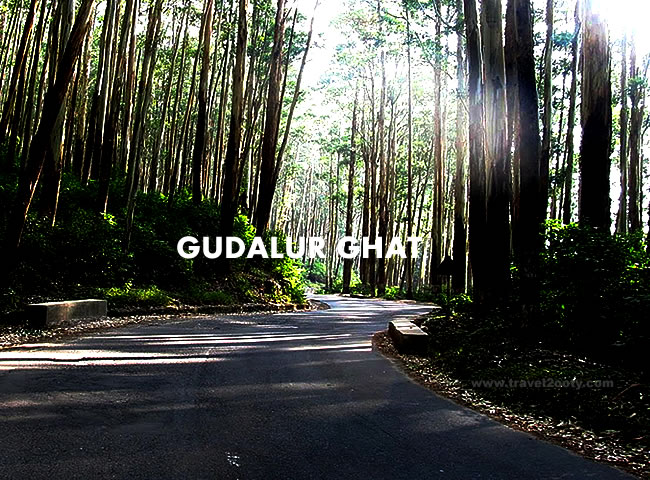 Route: Gundlupet-Bandipur-Mudumalai-Gudalur-Ooty
Gudalur Ghat is known as Mysore Ghat or Mysore Road and is the main access route from Karnataka and Kerala. Travelers from Karnataka reach Gundlupet via Mysore-Gundlupet National Highway 212 and travelers from Kerala reach Gudalur via National Highway 212 from Kozhikode-Sultan Bathery. This route towards Gudalur from Ooty is the continuation National Highway 67 which ends in Gudalur and joins National Highway 212 towards Gundlupet. Gudalur Ghat road is the most scenic road and is passes through Mudumalai National Park. If you travel during early morning or late evening, you can definitely spot wild animals along the road.
Sigur Ghat (State Highway 67):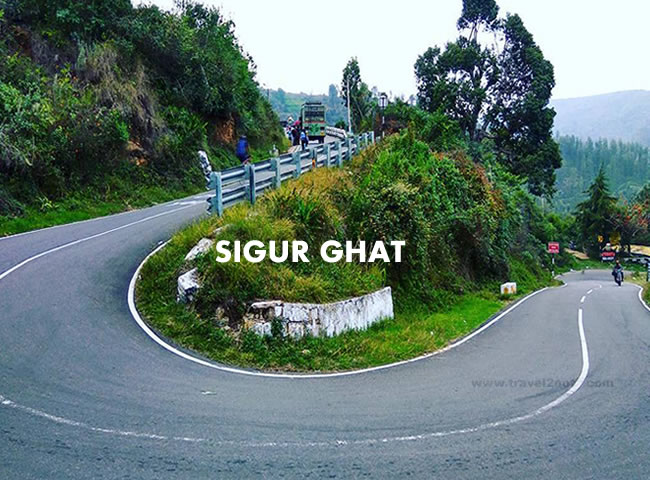 Route: Mudumalai-Kalhatti-Ooty
Sigur Ghat is known as Kalhatti Ghat and is a short-cut branch off the Gudalur ghat at Theppakadu in Mudumalai. This route can save 30 km on the standard Gudalur route, but it is the more steeper route. Sigur Ghat has 36 hairpin bends and it is closed at night time.
Manjur Ghat: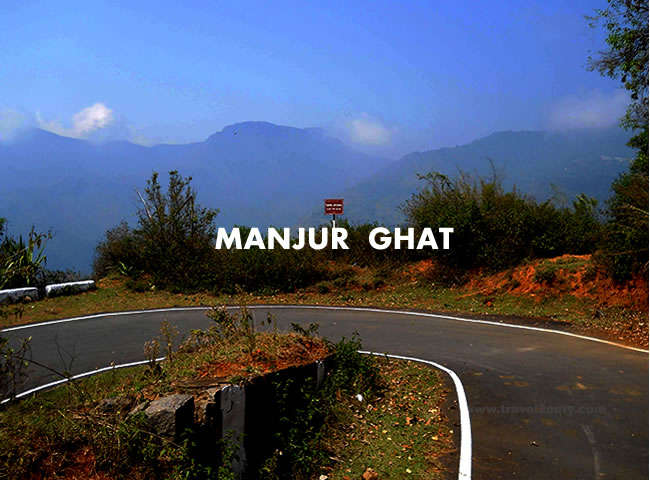 Route: Karamadai(Coimbatore)-Athikadavu-Mulli-Geddai-Manjoor-Kundha Dam-Yedakadu-Mount Lawrence (Avalanche Road)-Emerald Cross Road-Muthurai Palada-Fern Hill-Ooty
Manjur Ghat is the smallest ghat of Nilgiri Ghat Roads and it connects Coimbatore to Ooty and is used as backup route for Coonoor Ghat and Kotagiri Ghat road. Manjur Ghat road is very narrow with 48 hairpin bends below Manjoor.
This is a smaller ghat for local Coimbatore city traffic towards Ooty, and is used as a backup road on the rare occasions that both the Coonoor Ghat and the Kotagiri Ghat are closed. The road is narrow with 48 hairpin bends below Manjoor. There are two hydroelectric power stations located at Geddai, near the bottom of the ghat.
Planning your holiday in Ooty?
Let us help you to make it easy
Ooty tour Packages Ooty
Ooty Family Tour Packages - Starting from Rs 7200/-*
Ooty Honeymoon Tour Packages - Starting from Rs 7200/-*
Ooty Adventure Tour Packages - Starting from Rs 1600/-*
Ooty Corporate Tour Packages - Starting from Rs 4200/-*
View all Tour packages
Ooty Local tour Cab services
Check out our
taxi services
for your trip in ooty and book your cabs prior for your trip
Ooty Climate Conditions
Ooty weather
is not a predictable one , so before planning a trip make sure you check the climate & temperature of Ooty on your trip date