Hotels in Ooty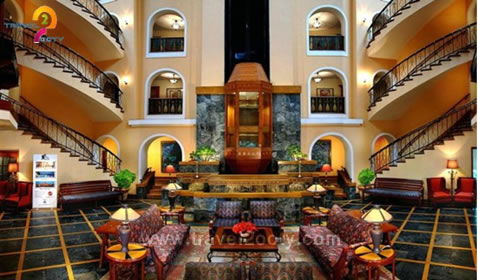 Ooty also called as Queen of hill station offers a wide range of options for accommodation. The hotels in Ooty range from modest to extravagant. When you plan a trip to this fabulous hill station, choose a comfortable accommodation which offers you an elegant and cozy stay. There are numerous types of hotels in Ooty categorized as one star to five stars. Depending on your budget you can choose different hotels in Ooty. If you are looking for a luxury stay then you can choose the best hotels such as Gem Park, The Monarch Hotel, Accord Highland, Fortune Hotel Sullivan Court etc., If you are looking for a standard stay then you can choose three-star hotels. Three Star and Four Star Category hotels in Ooty are offering faultless hospitality and all the latest amenities. There are many two stars and one-star category hotels to choose for a budget stay. Luxury hotels have been meeting all the requirements of the guests and which offers with all the facilities. Prior booking is a must for every hotel. Bookings can be tough around peak tourist season, so plan well in advance to ensure you get what you want.
Summer Festivals in Ooty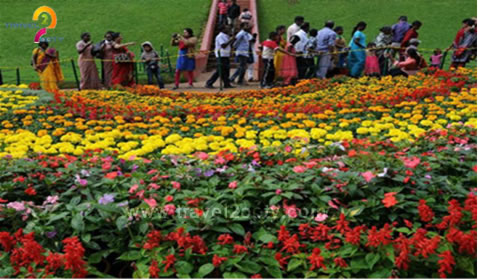 Ooty is also known as The Blue Mountains. Every year summer festival is celebrated at Nilgiri Mountains in the Month of May. The summer festival is conducted by the Tamil Nadu Department of Tourism and the National Ministry of Tourism. The exciting and thrilling events organized in this summer festivals include Cultural Programs, Flower Show, Rose Show, Dog Show, Fruit Show, Vegetable Show and Boat Race. Cultural programs such as Dance, Drama and music programs are held at HADP Ground in Ooty every year. The flower show is one of the most attracting events held annually at Ooty Botanical Garden. There are more than one lakh visitors are an influx to Ooty during this time. More than 150 varieties of flower plants are displayed for the viewer. The Cultural Program also conducted during flower show and Fruit Show time. The rose show is a marvelous event organized by the Tamilnadu Tourism Department. This event is held at the Rose Garden in Ooty during the second week of May. Rose garden has more than 3,000 varieties of Rose plants. Fruit Show held at Sim's Park in Coonoor is a key attraction to the tourists. Usually, this Fruit Show held during last week of May. The Dog Show organized by South of India Kennel Club (SIKC), is held at Government Arts College Ground in Ooty. Vegetable Show is held at Kothagiri Nehru Park. Kothagiri is one of the three hill stations of Nilgiri District. This vegetable show draws a number of people.The vegetables are displayed in creative and innovative shapes are the visual treat to our eyes. It is organized for two days. Boat Race and Boat pageantry are organized at Ooty Lake and it last for two days. There are plenty of summer festivals to enjoy at summer season in Ooty, Socome and enjoy all the popular shows of Ooty and have fun.
Activities to do in Ooty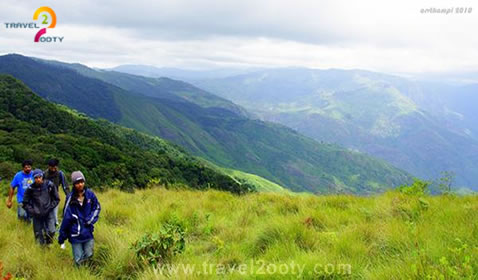 Ooty is hometown to some of a colossal adventure thing. You can go for hiking, trekking, angling, cycling, tent camping with your family and friends. Trekking is one of the top most things to do in Ooty. Several routes are available which is varying in terms of distance and altitude. You can trek amidst the mountains. You can spots some animals like Nilgiri langurs, the tahr. The guides are well-versed in their region and will keep you engaged about the trail. Tent camping is one of the most loved things to do in Ooty. You can enjoy the night stay in tent with fire camp with light music under the beautiful stars. Angling also takes a vital role in activities. With the number of lakes in Ooty, fishing will be a popular past time. You can get the fishing license from the fisheries department which is near to Ooty Bus stand. Horse riding is also a renowned thing to do in Ooty. Horse riding is available in the place like Ooty North lake, shooting spots etc. Few hotels provide the guided horse in tea plantations. Cycling is another adventure sport offered in Ooty. Cycling through wonderful Nilgiri Mountains, Lush green tea plantations, forest areas are the highlights of this cycling. There are many hairpin bends to cross and there are thick shola surroundings on the either side of the road offers pleasant and tranquil to the cycle rider. Moreover, the pleasant climate throughout the year further enhances your experiences. With the list of adventure activities to choose from, we can assure you that you will have a memorable and thrilling trip in Queen of Hill Station..