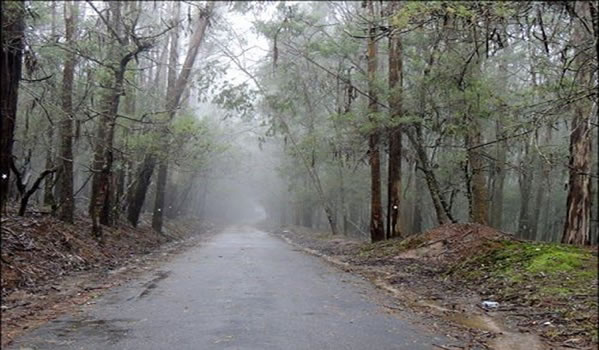 Ooty Climate in August 2023
In August, Ooty experiences monsoon climate. The days are mostly cloudy with drizzle almost through the day and night. The incessant rain brings the chill feeling. It can be difficult to go out and visit the sightseeing spots during this month. It is good to visit Ooty in August, if you want to enjoy the fresh green beauty of the Niligiris Mountains. If you want to visit the wildlife sanctuary to get a glimpse of the wild animals, you can plan your travel during this month. Ooty weather in August will be cloudy, rainy, and without much sunshine. During this month, temperature is generally between 13 and 20 degree Celsius. As this month is off-season, hotels and resorts in Ooty may offer deals and discounts that you can avail to save on your accommodation expenses.
Temperature in August

Minimum Temperature 11° C
Maximum Temperature 19° C

The highest temperature can reach up to 22° C and the lowest temperature can reach up to 6.4° C.
What to carry during your Ooty trip in August?
If you are planning to visit Ooty in August, make sure you pack a raincoat or poncho and an umbrella. Trekkers and hikers should get a rainproof bag or get a rain cover for your bag. If you are planning to go sightseeing, preferably go for footwear like flip-flops, sandals or rain boots rather than sport shoes, which will take ages to dry if they get wet. As for clothes, pack lightweight synthetic materials that dry quickly. With rain, the temperatures get low, so make sure you bring enough outerwear to stay warm and cosy.
What to do in Ooty in August?
You can visit the usual sightseeing spots during this month. As said earlier, it's a great time for wildlife spotting. During this month, you will get to see the more elemental side of the Nilgiri Mountains, which is an experience that you will cherish.
Ooty Weather By Months (2022)