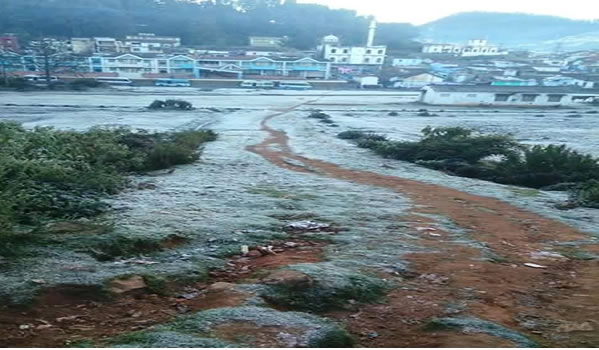 Ooty Climate in December 2023
It is peak of winter in Ooty in December. The daytime temperatures are on average around 20 – 22 degree Celsius, while during the nights, the temperatures can go as low as 9 degree Celsius. If you wish to experience the beauty of the winter wonderland, plan your visit to Ooty during December. However, do note that as it is a popular tourist season, accommodation rates may be slightly higher. Recommend you to plan your trip and make your booking in advance to make savings. It can be pleasantly warm in the mornings and suddenly, the cold can creep in. So, when you go on your sightseeing trips, carry warm clothing, even if it feels hot when you start in the morning.
Maximum Temperature - 22°C
Minimum Temperature - 9°C
What to carry during your visits to Ooty in December?
The weather in Ooty during December is cold. So, you need to pack warm outerwear for your trip. You definitely need to carry a sweater, shawl, jerkin, scarf and warm socks. Also, make sure, you carry moisturising cream and sunscreen lotion to protect your skin from the frost and harsh sunlight. If you are not used to the cold weather, make sure you wear warm clothing at all times. There could be occasional rain showers, so be prepared accordingly.
What to do in Ooty in December?
The daytimes are pleasantly warm and beautiful. So, you can make the most of the pleasant weather and catch all the sightseeing spots that you wanted to see. However, do remember to carry warm clothing wherever you go as the weather in Ooty during December can change from warm to cold at any time. Apart from the usual tourist spots, you can also try trekking, cycling, hiking and other adventure sports in the Niligiris Mountains.
Ooty Weather By Months (2024)