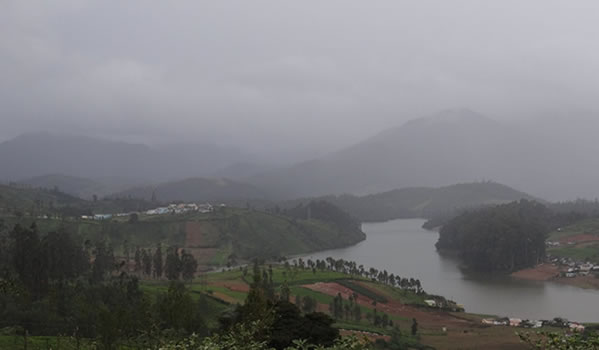 Ooty Climate in October 2023
Winter slowly sets in Ooty in October. After the monsoon rains, Ooty will have a clean and green look. The weather in Ooty during October is cold. Foggy mornings, low temperatures and early sunsets are norm during this month. Sometimes, there are occasional rain showers. Temperatures range between 12 and 21 degree Celsius during this month. October is the beginning of the second season in Ooty. As it is the second season, hotel rates may be tad higher, so do plan well in advance and book your accommodation.
The temperature in October 2019
Maximum Temperature - 21°C
Minimum Temperature - 12°C
What to carry during your visit to Ooty in October?
As the rains reduce and temperatures begin to drop, you need to carry comfortable woollen clothing for your Ooty trip in October. Though there may not be continuous rain like the monsoon seasons, you can expect sudden rain showers. So, always make a point to carry raincoat or umbrella, especially when you go out sightseeing. Evenings get dark quickly and temperatures drop fast. So, make sure you stay warm and cosy in sweaters and jerkins.
What to do in Ooty in October?
You can surely visit all the popular sightseeing spots as the weather in Ooty. However, do plan to start early, so that you can visit the spots and get back to the warmth of your hotel by evening. If you are travelling to Ooty with friends, you can enjoy various activities as per the interests and preferences of your gang. The annual tea and tourism festival happens during this month, so if you are in Ooty during that time, make sure you add it to your trip plan.
Ooty Weather By Months (2022)