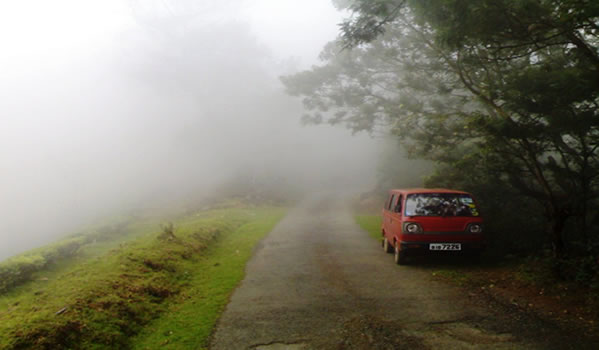 Ooty Climate in November 2023
Ooty weather in November is cold as the winter season completely sets in. You can experience foggy mornings, early sunsets and cold nights if you visit Ooty during this month. Temperatures can go as high as 21 degree Celsius during the daytime and drop to around 10 or 11 degree Celsius in the nights. So, this month is a great time to visit Ooty as you can enjoy the tourist spots in the day time and curl up in warm clothing in the evenings and experience the real essence of the mountains.
Maximum Temperature - 21°C
Minimum Temperature - 10°C
What to carry during your visit to Ooty in November?
Make sure you pack all your warm clothing – sweater, shawl, jerkin for your visit to Ooty during this month. The slight frost in the air can cause your skin to get dry and chapped. So, pack a good moisturising cream to protect your skin. Also, pack a sunscreen lotion, as it can get very hot during the daytime. As for the footwear, shoes with warm socks are a great option. If you enjoy photography, carry your camera as you can get some stunning and ethereal naturescapes here. There could be occasional rain showers, so do carry raincoat or umbrella.
What to do in Ooty in November?
Go out and enjoy visiting all the famous tourist spots on your vacation trip to Ooty in November. Make the most of the daylight hours by starting your sightseeing earlier in the day. You can also go for one-day hikes or treks during this month. If you just want to relax and unwind, then just book into one of the resorts around Ooty and get close to nature.
Ooty Weather By Months (2022)