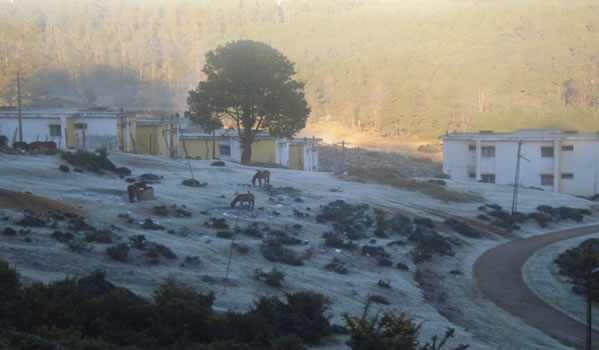 Ooty Weather in January 2023
Expecting little bit less cold comparing to last year due to cyclone Mandous, BUT It is still winter in Ooty in January, though the days get a little longer and warmer. The worst of the cold is usually over in December and as the New Year begins, the weather also takes a turn for the better. The temperatures range from around 8 to 23 degree Celsius. The days can be sunny while the nights can get very chilly. Even if it is sunny, you will always feel a slight chill in the air. The rains are not very frequent during this month, but you can expect occasional showers.
Maximum Day Temperature: 23°C
Minimum Night Temperature: 8°C
What to carry during your Ooty trip in January?
If you are planning a trip to Ooty in January, make sure to carry enough woolens and outerwear. Pack comfortable clothes, preferably with long sleeves to protect you from the cold and the UV rays. As you may have to walk in most sightseeing spots, make sure to wear comfy shoes or flats. In Ooty, you may have rains anytime, so bring an umbrella for emergencies.
What to do in Ooty in January?
The days are mostly clear and sunny in January. So, you can surely visit all the sightseeing spots in Ooty and Coonoor. In the evenings, preferably stay indoors as the temperatures may drop quickly. Many resorts organize bonfires and candlelight dinners for guests. As the weather can keep changing throughout the day, it is better to carry sweaters and shawls when you go out, even if it is sunny in the morning when you start.
Ooty Weather By Months (2022)